South Asia: Battle Ground Between ISIS & al-Qaeda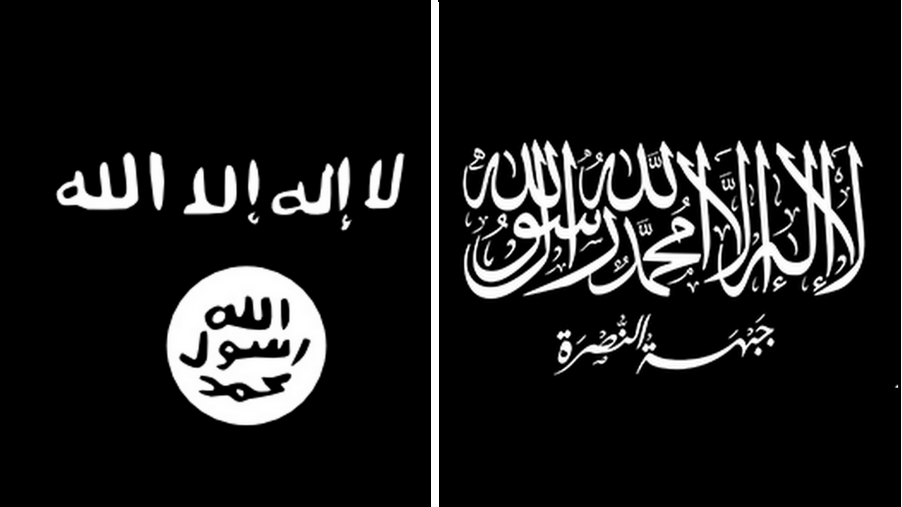 [Originally posted here]
Since the video statement by al-Qaeda leader Ayman al Zawahiri on September 3 announcing al-Qaeda in the Indian Subcontinent, South Asia has become one of the new battlegrounds for jihadi support between al-Qaeda and ISIS.  South Asian terrorist groups and clerics are split between supporting Abu Bakr Al-Baghdadi's Islamic State or remaining loyal to the al-Qaeda core out of Afghanistan and Pakistan.  Who is more deadly to the stability and security of South Asia? The picture below presents that ISIS has the lead but it depends on what security risks a state is willing to pay.
The first South Asian jihadist group to break with al-Qaeda was the Tehrik-e-Khilafat-o-Jihad in July of 2014.  Following suit many commanders split with the TTP to form Jamaat-ul-Ahrar, which now has taken an oath of allegiance to ISIS and urged other South Asian jihadist to follow suit.  Many other South Asian groups have also taken the pledge to ISIS including Ansar-ul-Tawhid Fi Bilad Al Hind (AuT), Tahreek-e-Khilafat (the Caliphate Movement), Mujahidin Indonesia Timur, Abu Sayyaf, and the Bangsamoro Islamic Freedom Fighters.
While many of these groups are breaking ranks and joining the ISIS fight, al-Qaeda is sticking to its core messaging tactics.  In late October the first edition of Resurgence, an al-Qaeda magazine, was released.  This publication urged "Muslims of India to play a proactive role in the Jihad in Afghanistan … so that they may build a better future for coming generations."  The magazine went on to preach that inevitably Indian Muslims see their future is linked with the success of Afghan jihad. New Delhi security is concerned of an AQIS attack after a video statement from AQIS chief Abdur Rehman Al Hindi urging attacks on foreigners in India and to scare them off by either beheading them, pushing them off of a building, or at the very least spit on them. AQIS attempted (and failed) its first attack on a Pakistani navy yard in Karachi and was one of three groups that claimed responsibility for the suicide attack on the Pakistan border that killed dozens.  But there has not been any significant momentum for AQIS since Zawahiri's announcement.
On the other hand, ISIS is winning the battle of hearts and minds of young jihadi in South Asia.  From the Philippines to Kashmir, there is evidence of ISIS propaganda, flags, and signs. On October 22, pro-ISIS chalking appeared on walls all throughout Karachi, and on October 25, ISIS flags were seen flying at Kabul University.  ISIS proliferated throughout South Asia in the same way it did throughout the Middle East and North Africa.  With a strong reliance on social media, ISIS has to do little to inspire existing groups to pledge allegiance to the new caliphate.  Even by late August, before the proliferation of beheading videos, an Indian security agency reported that up to 100 Indian Muslim men are believed to be fighting for ISIS in Syria and Iraq.
Looking at the scorecard above, al-Qaeda is losing in South Asia.  So on which group do South Asian states focus their security?   It is more likely that AQIS will be responsible for the next large-scale attack.  Because of past attempts and projected capabilities, it can be estimated that it would not be on the scale of the 2008 attack in Mumbai, but deadly nonetheless.  And while AQIS focuses its attention on engineering attacks in the region, ISIS remains dedicated to solidifying power in Iraq and Syria but has ground support and energy in the region. In the end, both groups are toxic and have potential to destabilize many already weak security regions in South Asia.
Elizabeth Bennett, Albany, NY, is a graduate student at New York University's Department of International Relations. In 2013 she received a B.S. in Economics from Bentley University. She specializes in U.S. national security and terrorism focusing on South Asia.